Usually, when I go on holiday I like to reach out to contacts I have made over the years to loan a recent device to road test.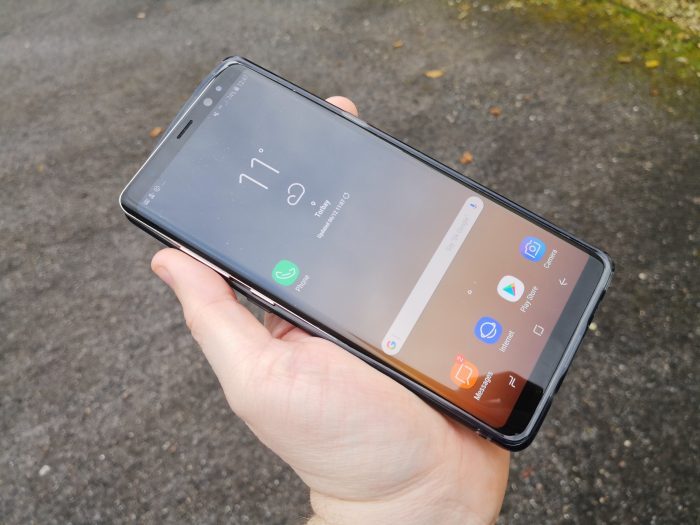 This year, Three kindly stepped up and loaned me a Samsung Galaxy Note 8 for me to use. You may remember our earlier detailed coverage from the launch.
Thankfully I am already a Three customer, and knew that Tenerife was a Feel at Home roaming destination so I would not be charged any extra just because I'm in a different country.
During my week away I'll be using the Note 8 as my camera, GPS, blogging tool, multimedia device and keeping in touch. I'm even typing most of this up in the hotel room using the Note 8, just to prove how good or bad it is 🙂
I will break the coverage down into a few sections so it is easier to follow, and you can pick out the bits that you want.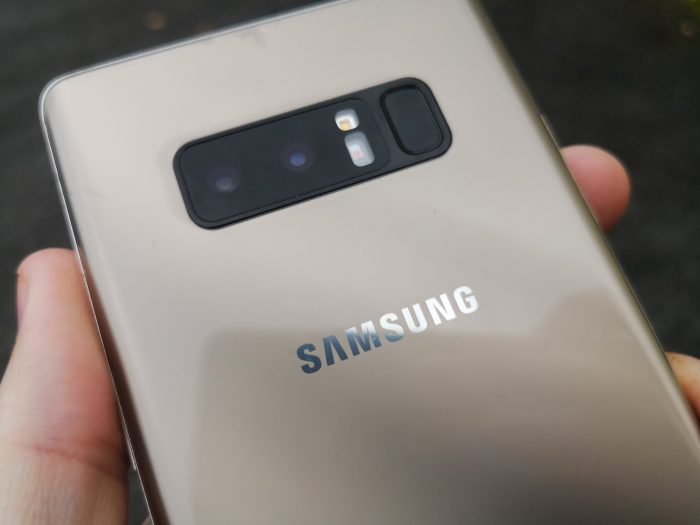 Battery Life
Battery life was one area I knew the Note 8 would be amazing at, and I was definitely not disappointed here. With a massive 3300mAh battery and AMOLED screen, the Note 8 is one of best out there if you want all day battery, even with heavy use.
My days usually consisted of keeping in touch on social media, taking photos and videos as my only device for this, and in the evenings watching YouTube with a Bluetooth speaker in the hotel room.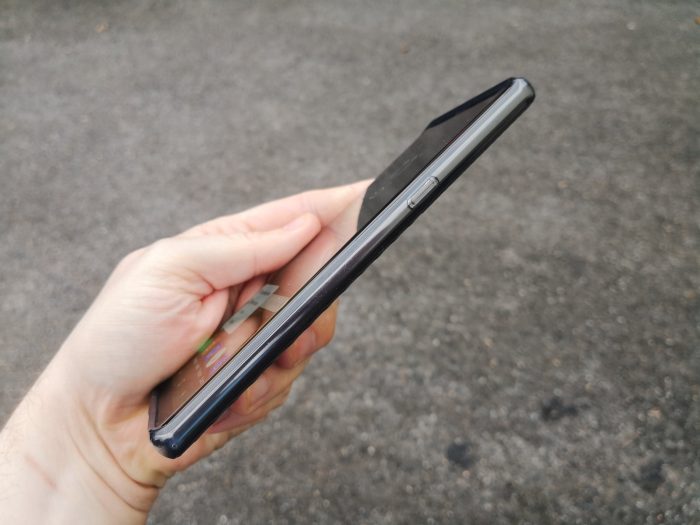 Camera and Video
The camera has to be one of the.. if not THE most important features of any smartphone I use.
I love taking mobile photography to new levels and seeing what it can do, I also love being able to share straight away. Because of this I have not owned a digital camera for years.
Samsung have always had a great reputation when it comes to their camera samples, and the Note 8 is no exception thanks to having two lenses on the back. Having two cameras is not new for the industry with Huawei, Apple and LG already using them in flagships, but Samsung have decided to make the Note 8 their first.
The main features of having two cameras in the back are for zooming in and not dropping quality, and the main use is for bokeh effects, blurring the background whilst keeping your subject in focus like a fancy DLSR.
Video recording goes all the way up to 4K and captures a lot of detail whilst even in low light conditions, something I was very pleased with.
Below are some sample photos taken right off the phone with no editing.















Multimedia
My normal video use is split over two different apps. Netflix was ideal when roaming and the recent version allowed me to even download some content before I left so I had things to watch on the plane.
Thanks to MobileFun I also had the black stand case which let me stand the Note on its side and use my Bluetooth headset to really enjoy my TV series. The other app I use a lot is YouTube and I follow a lot of tech sites on there.
Thankfully streaming as not a problem using Feel at Home, I was able to watch plenty of videos with no buffering on that lovely large screen.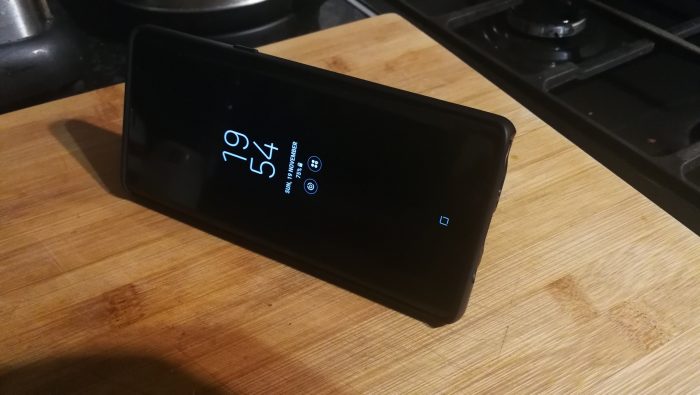 Connectivity
Connectivity is key when it comes to getting information, and the Note 8 packs plenty of options in, some I didn't need but was handy to have in case.
GPS I will go into more detail below so no need to cover here, Bluetooth was there for me to use my headset to watch Netflix and YouTube in comfort too. When it comes to network options you have 4G/3G/2G and when I was roaming I got 3G all of the time.
The reason I was always on 3G was right now there are no 4G roaming agreements with Three UK, but didn't find that a problem at all, easily being able to watch videos, make video calls via WhatsApp, stream music and use GPS.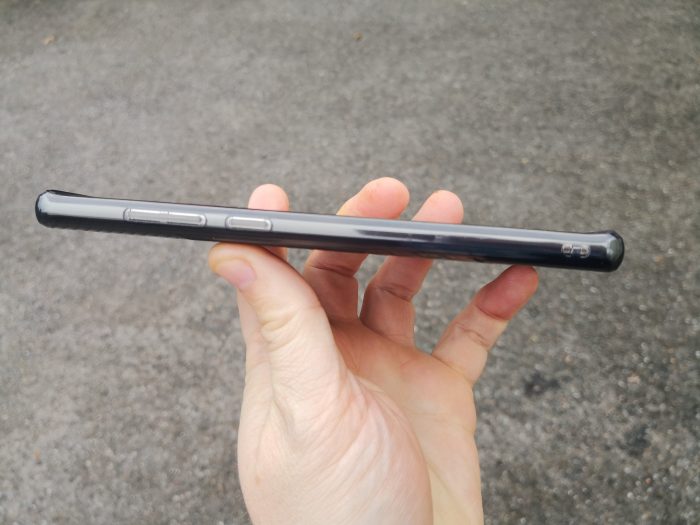 I even purchased a day pass to Three Passport giving me unlimited data for a day. This included tethering and it allowed my fiance to watch videos, post on social media and stream music too. Very handy and well worth the small cost.
The tethering meant I could use the Note 8 as a mobile hotspot, something many people use instead of needing a separate costly MiFi.
Navigating
Anyone remember the old days of being on holiday and having those big maps and directions printed to get around? Not only was it time consuming it was also a real pain in the ass!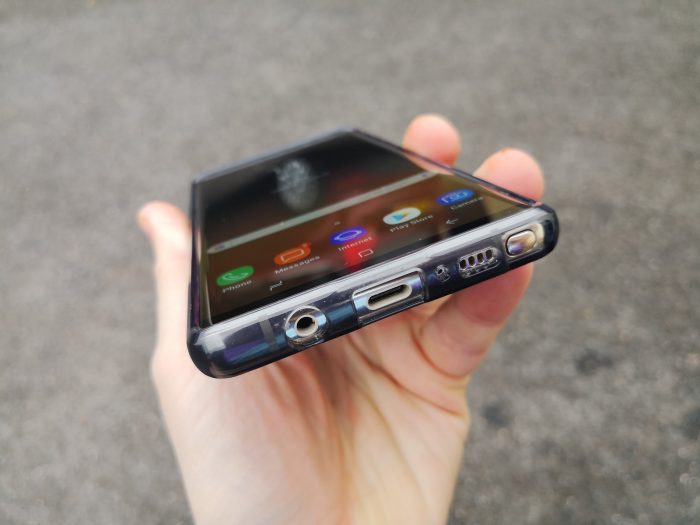 Thankfully mapping systems on smartphones have made the job a whole lot quicker and easier. They're always being updated and come with voice directions too. Google Maps has always been my map app of choice, even when using an iPhone. Here on the huge Note 8 screen it was a joy to use.
Having to get around by foot all of the trip, I was able to not only locate the best places to eat, but also get voice turn by turn directions given to me whilst looking at the gorgeous display.
This was such an easy process to get setup and I saved a lot of time and hassle being able to quickly and easily plan my route.
Whilst this app is available on other smartphones, the large clear bright screen on the Note 8 was fantastic to use and made it enjoyable.





Note Features
The reason people will pick the Note 8 over say the S8+ is because of the stylus features from the included S-Pen.
I found this very addictive to use for a lot of different situations from highlighting a screen shot I was sending, to writing a live message to send my fiance on her birthday.
Whilst we are now used to using fingers for inputting data, the accuracy of the pen was scarily good. It also allowed you to also draw sketches with a lot of detail, there are even templates you can colour in and make your own.
The biggest use of the pen will be if you need to sign anything and email off, no more faffing about with getting your signature on a document, just take out the pen, sign and your done. You can tell a lot of thought went into the pen when you notice the click button on the top, which only feature is to satisfy your itchy fingers wanting to click a pen.
Conclusions
I was really happy when Three offered me the Note 8 to take with me, Samsung have always had decent cameras on them even in low light, the phone is waterproof and the screen is huge so watching video is ideal.
Using Three I knew I would get Feel at Home Roaming which means you can use your phone like back at home with no extra cost, data included up to 12GB in my case.
Being able to use data on the go for finding great places to eat and directions was so handy, but more so was the quiet nights back in the room where I was able to watch Chelsea vs Liverpool with no buffering, watch YouTube videos as well as all my normal social media activity.
Speeds were super fast and often beat my EE SIM which was getting 4G, very impressive. The camera was really good to use and quality excellent, one of the best cameras I have used on a phone.
Looking back at my week with the Note 8 I would definitely have to recommend it to anyone who either wants a large phone with great battery, or is aftet a great camera and screen for video playback.
Thanks go to Three UK for the loan of the Note 8 and you can buy one yourself here.
Just a note about this article, it has not been sponsored or influenced by Three at all, the device was loaned for me to cover when on holiday, I just was lucky to have a Three SIM to use when there and experience Feel at Home.