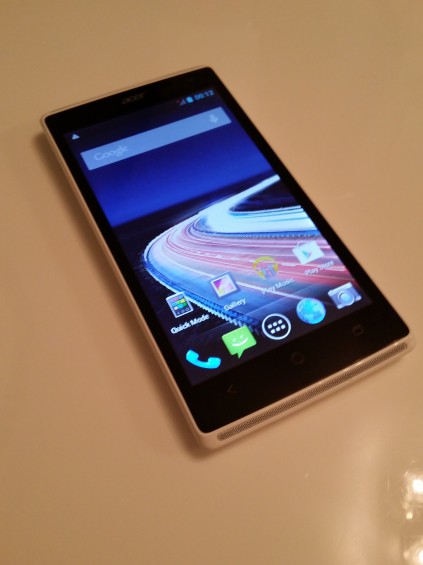 I recently received the Acer Z5 budget smartphone through for review, and despite there being a dual-SIM variant, this is the single SIM version. After unboxing my first impressions were…
"Hang on, someone has put a Nexus 5 in here by mistake!"
Good Points
Good feel in the hand
Almost stock Android
Price
SD Card slot
Bad Points
Only running Android 4.2
Laggy/unresponsive at times
Internal memory allocation
Camera performance
Sealed battery
Design. The Acer Liquid Z5 sports a 5 inch screen and a plastic unibody, which is only 8.8mm thick and it's not horribly unattractive. There's a slight curve to the back that fits nicely in the hand. As I said at the beginning, the device is at first glance very similar to the Nexus 5.
The only thing that does upset the design apple-cart (so to speak) is the camera bulge on rear. It's only when you put the device down on any surface that you notice the camera is supporting the phone, and therefore prone to picking up scratches.
Debuting on the Z5, however, is Acer's new "Rapid" button, which the firm expects to bring to other devices in the future. It sits conveniently under the camera on the back of the device (just where your forefinger would rest), undoubtedly taking inspiration from LG's G2 array of rear buttons. Pressing it once unlocks the device, and a second prod will send you straight into whatever app or menu you assign it to. A long press boots the camera app, this is to further differentiate itself from phones of similar specs or price point.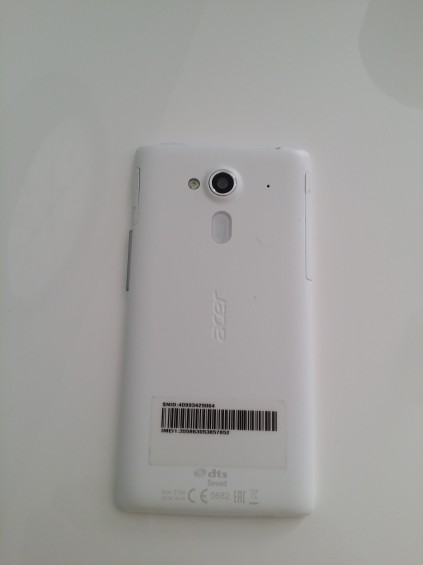 On the top of the device to the right side is the power button. The volume rocker is on the right below the micro SD card flap and, on the opposite side, is the SIM card flap. I found these notoriously hard to open and they felt fiddly once opened – far too easy to break off.
The device sports two front facing speakers that do kick out a reasonable noise, if a bit tinny. Certainly no Boomsound quality like the HTC One series (but then again you're not paying for it).





Hardware.
The Z5 comes with a 5 inch 854 x 480 display at 190 ppi ( other reviews have slated the screen but I found it quite acceptable )
1.3GHz dual-core Mediatek processor.
512MB of RAM.
4GB of internal storage (expandable via microSD).
2,000mAh non-removable battery.
VGA front camera.
5-megapixel main camera, with a 5-lens array and IR sensor that Acer promises will improve focus and low-light performance, respectively.
The main downside with this hardware setup is the way that the Mediatek processor allocates it's memory.

As you can see, the available memory is split in two, so you are only left with 1.23 GB left to install apps. This was with none of my apps installed. Yes, the memory can be expanded with a 32 GB card, but this memory allocation leaves you a poultry amount to work with. I did find that sometimes the device was a little unresponsive or laggy, and this was most evident when typing.
The stock keyboard on the device does look remarkably like the HTC keyboard and to be honest I did struggle with it quite a bit. I found myself mistyping a lot words, but the auto correct did do a really good job of sorting out my mistakes.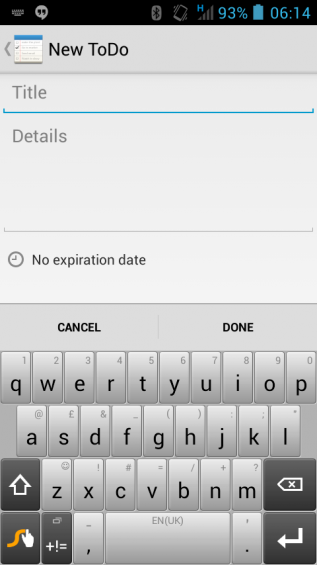 Software This is where I was pleasantly surprised with the Z5. Although the device is only running Android 4.2 (Jellybean), the UI is almost stock Android with minimum skinning.



Acer have included a few proprietary apps in the UI. There's a couple that are quite useful, these being…
A handy data usage widget.
A quick short cut to turning on the mobile hotspot function (Easy Hotspot)
A FM radio (I'm old so I like it).
A flash light.
And access to Acer's cloud storage (I'm unsure of the allowance as I didn't sign up for the service).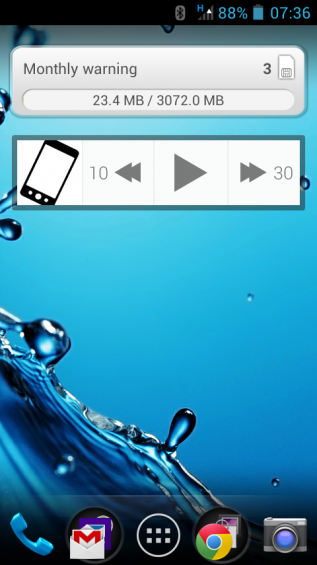 The software does have a couple of downsides though. The first being what Acer are calling "Quick Mode", which is basically another launcher that uses a number of large tiles on the screen akin to Windows Phone.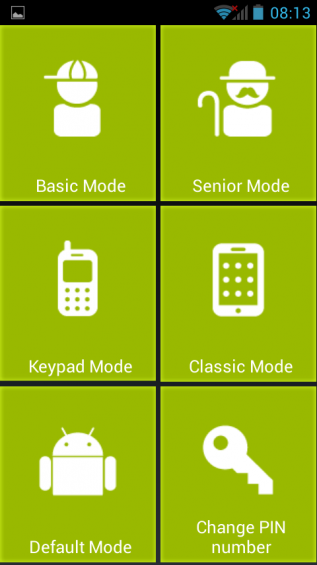 This has a number of further options – Basic Mode, Senior Mode, Keypad Mode and Classic Mode.


This launcher needs removing from the device, it's far too complicated and cripples the device. I found it almost impossible to get back to the stock launcher, to the point I nearly had to hard reset the device to get it back.
Battery Life I used the Z5 as my everyday handset for a few weeks, it was the only device I carried with me. My Note 3 was left in a drawer. Now, here's a disclaimer – I'm not a heavy phone user, when I'm at work I can't really use my phone. I was impressed with the Z5's battery life and I easily got nearly a day and a half's use before it needed to be plugged in.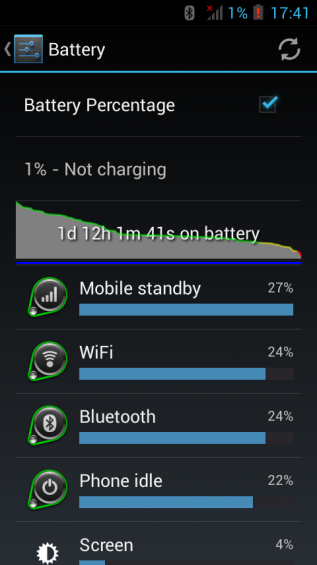 As you can see my "screen on" time is not a great deal, but I'm a believer that battery usage is relative. I know other writers are heavy phone users and would probably have the device flat by dinner time.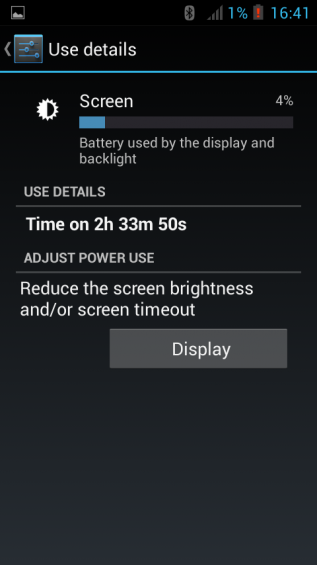 Camera The Z5 comes fitted with a 5 megapixel rear shooter and can take reasonable photos with some work, although some shots do appear over exposed at times. The Z5 does do a HDR mode and I've tried to take a picture in each mode, I found that HDR was just "too much" and it was obviously not the natural photo.











Price & Conclusion.
The Acer Liquid Z5 can be found on several online retailers for just over the £100 mark. This puts it in the same category as the universally liked Moto G (a device I've yet to get my hands on) and for this reason the two handsets will be compared to each other.
If my Note 3 went bump tomorrow I would definitely consider buying the Z5 as a stand-in device.