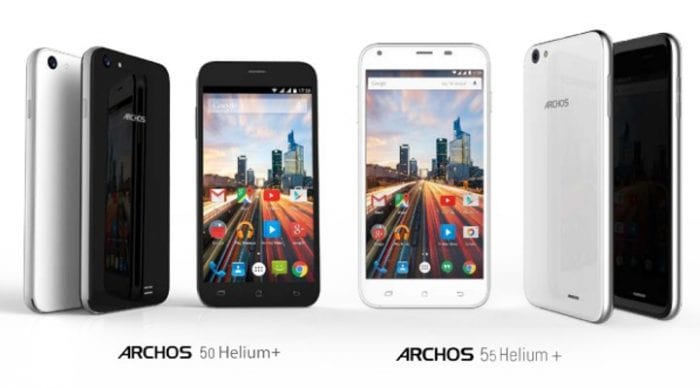 Following their announcement earlier in the month, two devices from the French manufacturer Archos will be available in the UK soon enough. These will be the 50 Helium Plus and 55 Helium Plus.
Both the devices are classed as "budget" handsets and both have almost identical internals.
Archos have posted this introduction video …
Priced at £119 the 50 Helium Plus features a 5 inch screen at 720p, with the 55 Helium Plus priced at £139 and having a larger 5.5 inch screen again at 720p resolution. Both devices come out of the gate running lollipop Android 5.1, with a MediaTek MT6735P chip which is a quad-core Cortex A53 clocked at 1GHz with a Mali T720 GPU.
The other bits are…
1GB RAM
8GB internal storage, microSD card slot (55 Helium Plus comes bundled with a 16GB SD card)
13MP rear camera and a 5MP front camera
LTE Category
Dual-SIM connectivity
Bluetooth 4.0 LE
2,000mAh battery (2,400mAh on the 55 Helium Plus)
Moto E and Moto G spring to mind anyone? But with those specs and prices it does give the public more choice for their first delve into the Android world. Both devices will be available in the UK from July, we have no idea on stockists as yet. It is also nice to see Archos release a Lollipop device too.
Are you interested in trying some Helium (and not having that funny voice ) ?
Show Press Release (353 More Words)