If you went ahead and bought a Chromecast then you'll probably be familiar with the rather beautiful images that appear if nothing is actually being "cast" to the screen. It's all very lovely, but they're not your images are they?
Now you can correct that with the latest Android version along with the updated iOS app, which lets you personalise the TV home screen with personal photos, weather updates and news.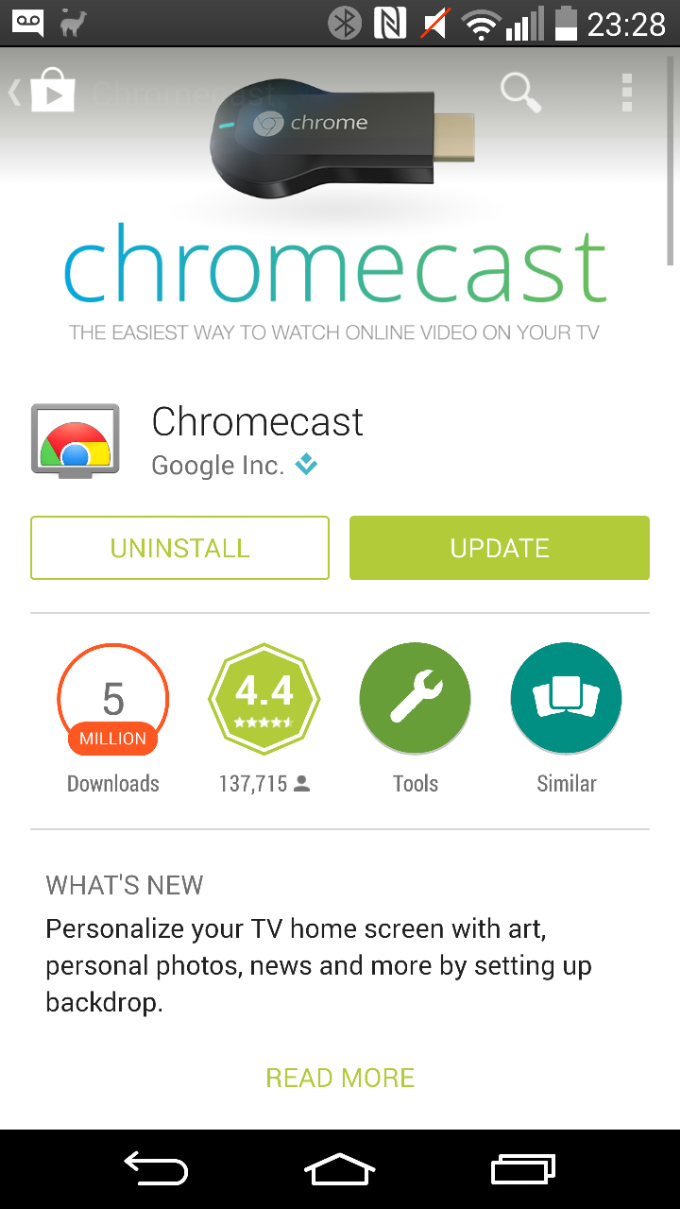 When the Chromecast is idle it'll display the news, weather or images of your choosing, which is a bit better than those scenic backdrops, even if they are quite nice to look at.