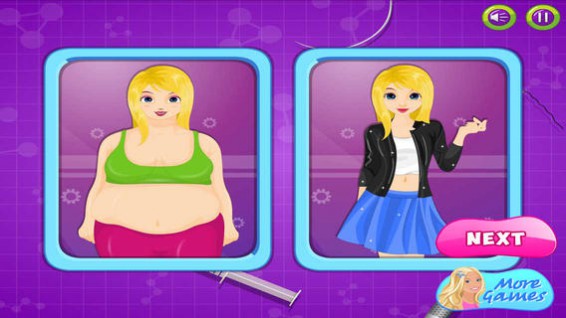 Yesterday there were headlines about the fact that an app had been removed from both the Apple and Google app stores. The app in question was called "Plastic Surgery for Barbie" and was shown as being suitable for children.

The issue many had was the fact that the overweight girl above was labelled as "ugly" and your task was to make her beautiful by lopping bits of skin off here and there. The end result is a thinner Barbie, although the owners of the Barbie brand – Mattel – have stated that they had no involvement of the app and didn't sanction the use of the doll.
Many news outlets and newspapers carried the story and there was the usual outcry about how disgusting it was.
But…
Let's get real shall we?
If you have children, go and grab their Android or iPhone. Have a look at the content settings…
– On an iPhone or iPad, go into Settings -> General -> Restrictions
– On Android, go into Google Play -> Settings -> Content Filtering
On the iPhone / iPad you can select "Apps" and see which apps are allowed. It's a similar thing on Android.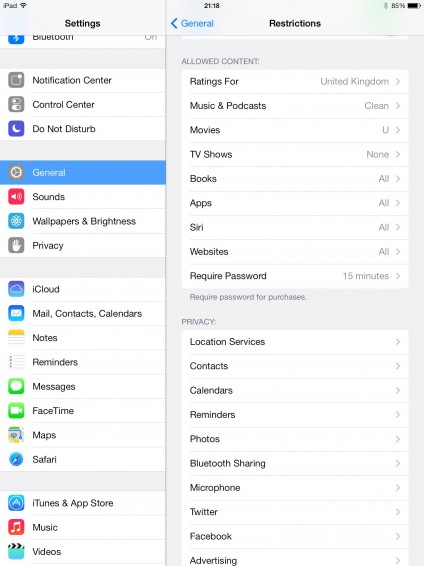 | | |
| --- | --- |
| iOS | Android |
| 4+ | Everyone |
| 9+ | Low Maturity |
| 12+ | Medium Maturity |
| 17+ | High Maturity |
If you have a look, you'll probably find that there's no restrictions at all. As a way of testing, all you need to do is open up your app store (whether it be iTunes or Google Play) and simply do a search for "Hot". On my iPad I've got about 7 apps which I wouldn't want my child to see in the first few results. On Android it's a whole world of wrongness (which is a word in my head), with a dozen or so really "iffy" results in the first few pages.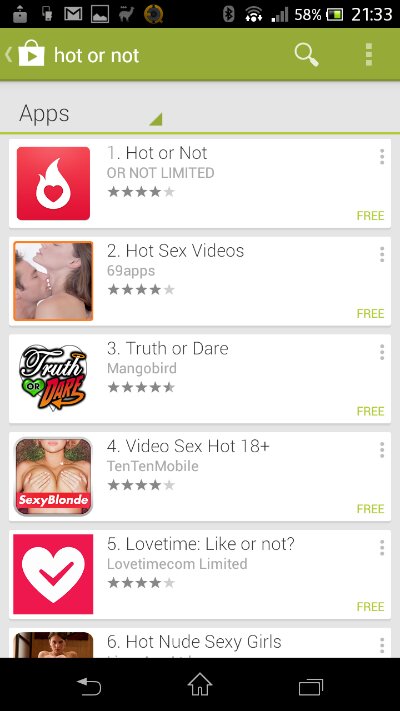 That's just searching for one word. One word. My son likes Hot Wheels and, believe me, we nearly found this out the hard way.
I know I've mentioned this before but people deserve to know this stuff. An iPad or a cheap Android tablet for your children might seem like a good idea, but when they're out of sight and there's no restrictions setup, they could download anything and suddenly grow up in the worst way possible.
It makes a Barbie plastic surgery app really pale into insignificance.