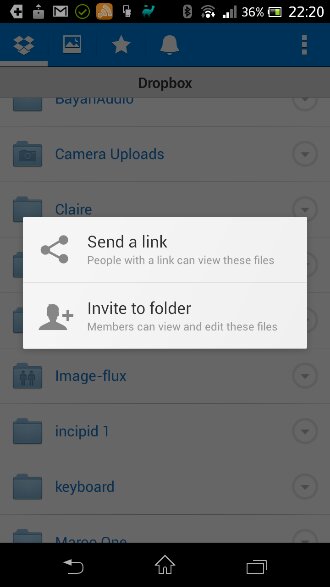 Dropbox has been the online storage choice for many. However, if you've checked the app recently you'll have noticed a pretty significant update. It'll now let you manage those magical shared folders that you can invite your friends to view. Now send a link and invite people directly from the app. Send a message with the invite too.
Not only that, but you can now upgrade to Pro through Google Play – giving you 100GB of space and the ability to sleep safe in the knowledge that your files are safely stored on the Dropbox cloud.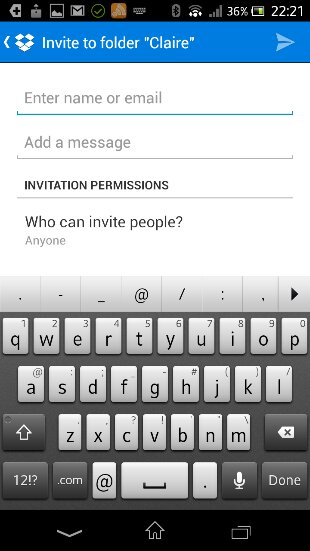 Grab the Dropbox mobile app here.