The Huawei Press Team sadly ripped away the Huawei P10 that I'd got slightly attached to recently. I took a liking to it and really didn't want to give it back.
Having a good camera and having a good battery life go a long way with me. The fit and finish, the premium feel and the sheer fact that I could use the handset one-handed were also key points in making it one of my favourite phones.
Now I've got the slightly larger P10 Plus, which has a 5.5″ (1440 x 2560 pixel) screen. This compares to the 5.1″ (1080 x 1920 pixel) screen on the P10.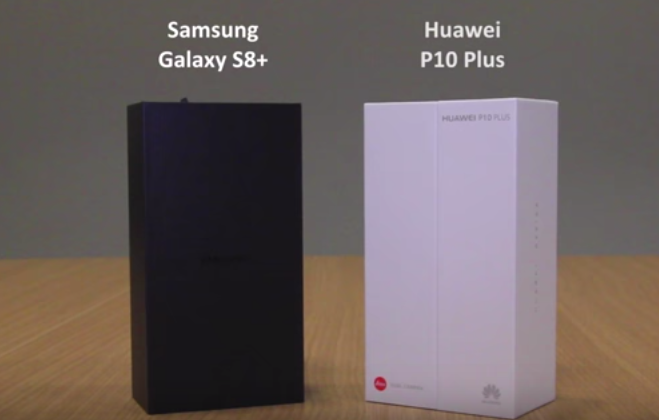 But, if you're considering the P10 Plus, you may also be considering the similarly-sized Samsung Galaxy S8+. This also has a 5.5″ screen, but it's £779. The P10 Plus is £649 as I type.
As I'd got both the P10 Plus and the S8+ at the same time, I figured it'd be a good opportunity to compare the two. So here's a look at the two of them together…