With mainstream news getting more and more insane each day, I spent most of yesterday with my head in a bucket wearing nothing more than a kilt. Justin Bieber? On Radio 4? Are you all mental? Then some gleeful news-reader is telling me that January is / was the wettest on record. Yeah. Really? I hadn't noticed the floods or the heavy rain that's been pounding off my face every flippin' day. Tell me something I don't know you spoon.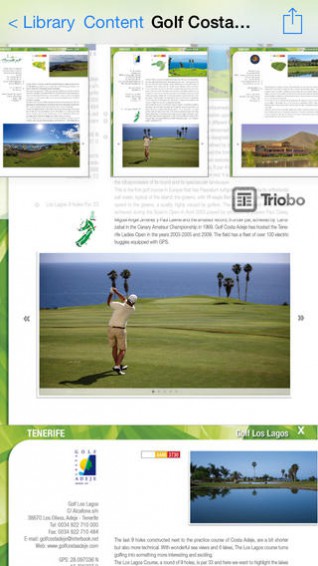 So, the Tenerife Tourism Corporation emailed me. I figured it was the offer of a free holiday, perhaps a quick break away from the endless misery of the smiling local weather forecaster trying to find new ways of saying, "wet". Alas no, the people of Tenerife are peddling an app which will help you find the golf courses on the island. You also get to check the weather (it's probably not raining), find golf stores and get all the details you'll need in order to contact and get information on the golf course you're looking at. You also get GPS locations, maps, game cards, image gallery and even advice on how to whack your balls best.



The island gets 200,000 golf tourists a year so, if you're heading out that way, grab it for free from the Apple Store or Google Play.