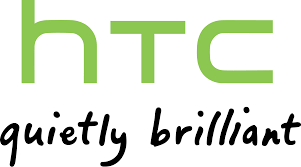 I've got a HTC 10 in my hands right now and, I must say, it's a strong bit of kit. Whether this phone knows just how much is riding on it is another question though, as the HTC figures (released today) put a lot of emphasis on this handset and the HTC Vive headset being the upcoming saviours if the company.
The figures, which cover the period just before both bits of kit went on sale, show a loss for the company and, while the CEO remains bullish, the competition is becoming ever stronger.
The likes of Apple and Samsung have taken a large chunk of the spotlight and, as us bloggers and reporters have seen, press events between the companies is markedly different. Take the Samsung Barcelona launch for starters, where everyone received a VR headset for nothing and we even had a Facebook owner on stage. At the large Huawei P9 launch we saw Superman being presented with a P9, but HTC haven't spent money on any launches recently. The HTC 10 launch didn't have a live feed or invites because, put simply, there was no event at all.
Revenue has dropped my 64% to 14.8bn Taiwanese dollars, which is around £315m. This gave them a net loss I'd 2.6bn, which is £55.4m.
All eyes will be on HTC in the coming months to see whether the HTC 10 and Vive will impact the bottom line.