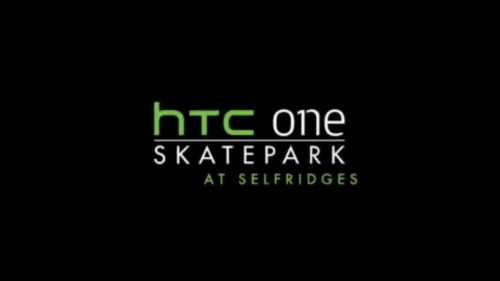 Tomorrow HTC will be announcing the all-new HTC One in London. We'll be there live of course but you guys can actually join in the fun and both see buy the handset tomorrow too.
If you're in London then Carphone Warehouse will have the handset available in Westfield Stratford, Westfield White City, Oxford Circus, Centrepoint and Tottenham Court Road.
Not only that, but Selfridges in London will be getting in on the action too, and we're now learning that a giant skatepark to show off (we presume) the new camera technology we learned about earlier. It'll open a couple of days after the event on the 27th, so we assume that's when "normal stock" (and not those first few handsets moved straight from the launch event) will be arriving.
Here's a little teaser..
HTC One Skatepark: The Teaser a Skateboarding video by Prime and Fire
We'll be live at the event, so do follow us on Twitter or head back here tomorrow about 3.30PM for all the fun and live updates.