Do you let those little fingers maul over your iPhone, iPad or iPod Touch? Let the wee ones watch a video but you need to keep restarting or un pausing it because they pressed the screen? Have no fear, there is a simple solution built into the iOS software, you just need to know where to look. I'll show you.
Settings > General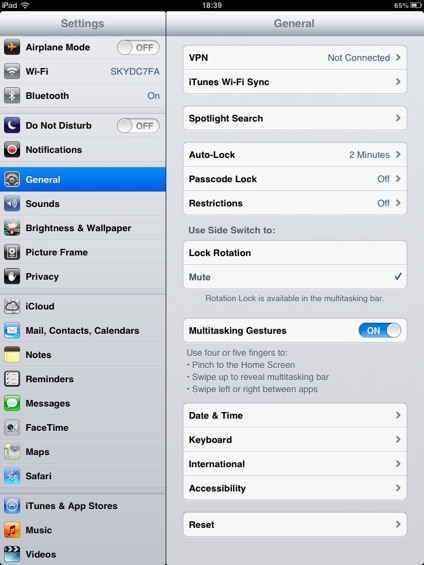 Accessibility >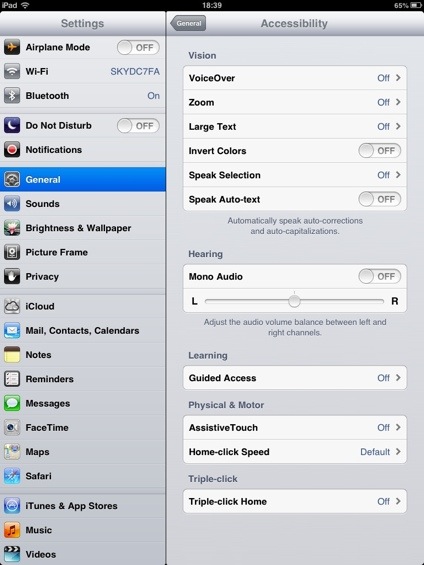 Guided Access > ON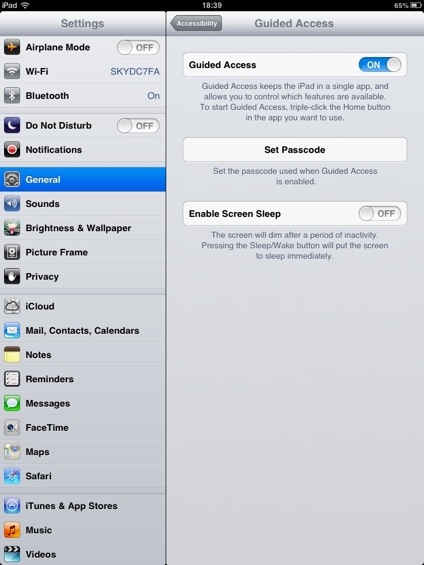 You have the option to set a pass code to make it even more difficult for the little ups to unlock. Underneath that you have the option to enable screen sleep. I can't quite get my head round this one. If your selecting areas of the screen to press, why would you want to turn the screen off? Strange one that or is it just me?
Anyway… To enable the guided access system all you need to do is triple press the Home button in your chosen application. You can chose to turn off all buttons and the motion sensors. You can turn touch off completely on the screen or you can select areas to disable. This can come in handy for games like the one with those flying birds that hate the green pigs. You can allow the screen to be pressed around the catapult but disable the area with the buttons so they're basically stuck in the game.
I use it on BBC iPlayer most often. Find a CBeebies program when we're out for a meal or on a journey in the car, switch the touch off on the screen completely and off you pop. Easy as pie.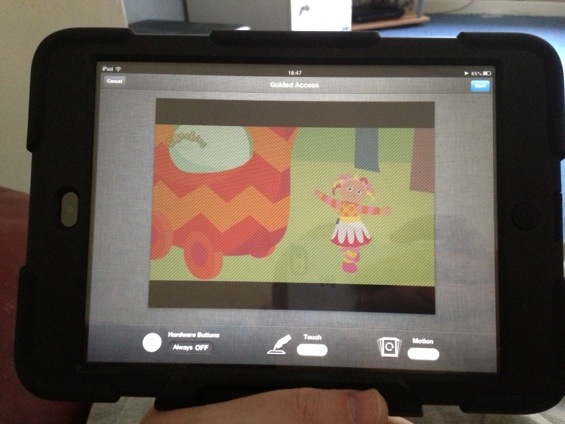 It is relatively simple to use and can help a lot when you need to occupy the little one. Its also been used in stores. "Is there any way to stop people switching the screen off or pressing the home button on the iPad that's on display in the shop?" is something I've been asked before now. This was a great help to them.