Yes, it's actual Black Friday today so we're getting a flood of offers in our inbox. The following deals, from Xiaomi, are in the Mi Friday event and you'll find a host of coupon codes floating around their site to make selected devices even cheaper.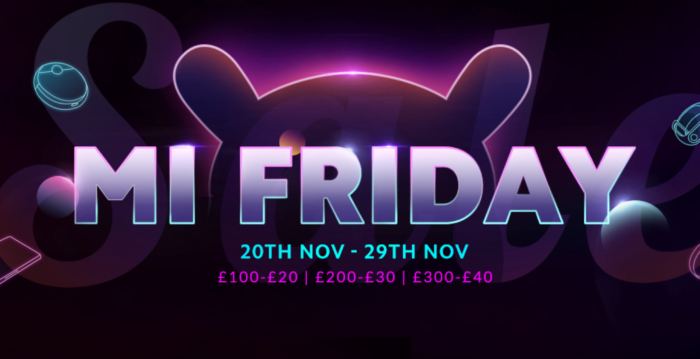 The Mi 10T 128GB is now down to £299 and the 10T Pro 256GB is now £399. Although these prices might not show immediately on their website, you simply need to whack in the code 2020BF40 and it'll bring the cost down.
If you buy a phone there's a 3 year warranty and screen damage protection plus, if you want to pay in chunks, 3 months of interest free payments too.
In addition, they've got the Mi 10T Lite at £199 and the POCO X3 NFC at the same price, so that's £179 for both when you use the code 2020BF20 to take a further £20 off.
Wait! You've never heard of these phones and want to learn more? Just dive into our recent coverage for the details…

Mi 10T Pro – All you need to know. – Coolsmartphone
OK Xiaomi. What you got for us? A flagship phone you say? OK. It certainly looks nice, but gimme the specs. A 108 megapixel AI camera? Well, that's


Coolsmartphone

Mi 10T – All you need to know. – Coolsmartphone
Next up, and the "middle" of the three Mi 10T phones announced today, it's the Mi 10T itself. This will sell for €449. That works out at around £410 but


Coolsmartphone