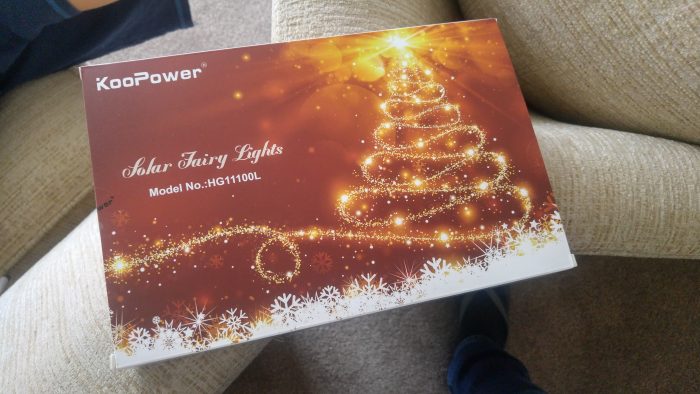 KooPower have been in touch again and, following on from the wireless doorbell we reviewed, we now have 12 metres of LED fairy lights.
Now, I've had these in the back garden for quite a while as I honestly thought that they wouldn't work. Why? Well, solar powered garden lights. Think about those things. They really don't tend to work very well do they? Here though, there's a battery inside – the solar panel charges that and then it'll automatically switch the lights on when it goes dark. This makes everything really easy and simple.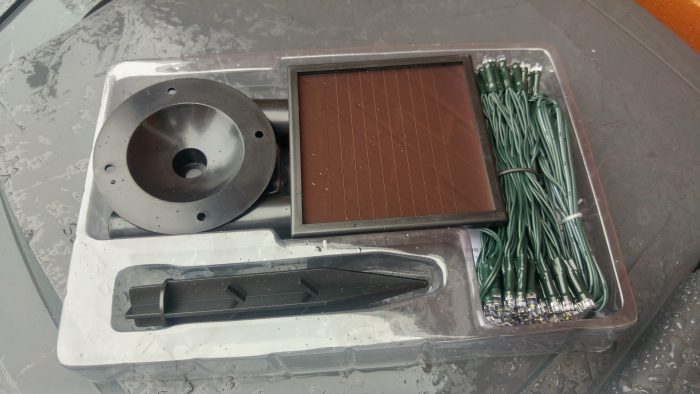 There's 100 LED lights and that battery I mentioned is included. The bulbs will work outside and inside but you'll of course need the solar panel outside to see some daylight. I left the unit on "light sensitive mode" which, as I mentioned, clicks the lights on when it gets dark. You can also have a timing programme, which puts the lights on for 4 hours and then turns them off for 20 hours. It's a properly simple setup process and you really only need to concern with yourself with choosing one of the 8 lighting modes that are available.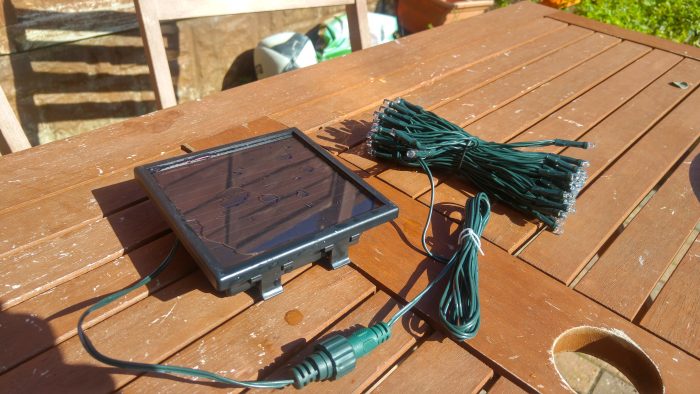 For Christmas and other big celebrations these are great. They're also handy for putting up in your outdoor seating area, near a barbeque or similar – they'll give you a nice warming light in the evenings, and you can take them camping too for some in-tent lighting.
These are IP55 waterproof and the rear door locks shut to protect the battery and circuitry. If you put the solar panel outside and put the cable through a window then it'll also provide your indoor lighting too.






During my summer months of testing the lights would illuminate for 5-6 hours, but when there's less daylight it can be less.
As you'll see in the video, you can add a second 2200mAh lithium battery … if you can get one of those, to power the lights should the main one go flat. However, I found that the solar light charged the main 2200mah li-ion battery fine.
As you'll have seen me demonstrate, there's a mount for putting this into the ground but there's also a wall mount in the box too.
The lights are warm and white – not those brash vivid bright white you sometimes see – and very nice as "background" or "mood" lighting. The lights are £15.99 from Amazon at the moment and, given the sheer fact that they do indeed light up each night and are nice and bright, I heartily recommend them. Oh, and don't forget that there's 12 metres here – plenty !
Koopower Solar Fairy Lights Review
Easy to setup with a massive 12 metres of lights. Solar panel and lights are fully waterproof and it actually does light up at night well.
92