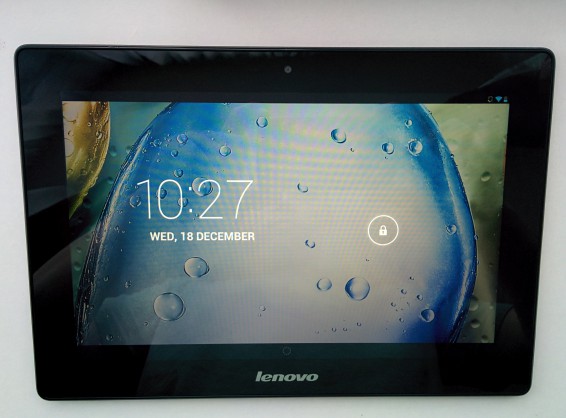 Here's a challenge for you. Name one, just one, 10" Android powered tablet that is worth the time and effort, let alone the money, of investing in.
Take 10 minutes for a think and a quick internet search and come back when you have drawn the same blank as the rest of us. The fact is that Apple has the 10" tablet market well and truly sewn up. The iPad is superb at what it does, it was the first and is still the best.
Lenovo however hope to challenge that idea with the Lenovo IdeaTab S6000 10.1" Android tablet and fortunately for me I have had one for a while for a review in order to test just how well it holds up to the challenge.
Good Points
Build quality
Bundled apps
Battery life
Not So Good Points
Display can appear fuzzy at times
Bundled apps
Can be laggy
Whats in the box?
The Lenovo S6000 is supplied in a sturdy cardboard box with a quick start guide and the obligatory USB charger. Nothing else to report!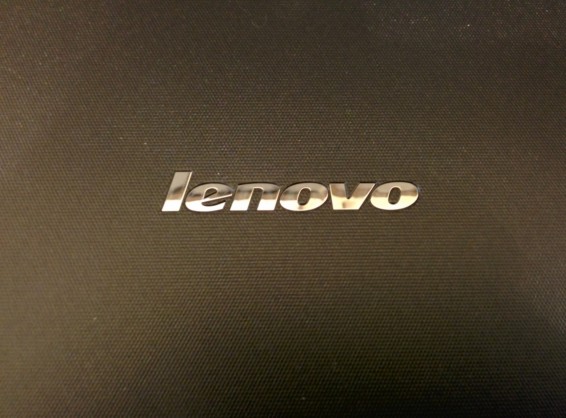 Design
The Lenovo S6000 is black. Very black. Black buttons, black front and black back. The only colour to be found anywhere is the silver Lenovo logo on the front and back. The screen is certainly a fingerprint magnet whilst the back has a pleasant grip to stop slippage.
Held in landscape the tablet has the power button along the top edge with the headphone socket, the left hand edge holds the USB port, a micro HDMI out port, the volume rocker and a slot for a MicroSD card. The back is adorned with the silver Lenovo logo, the rear camera and twin speakers.
The build quality feels good with little to no creak although the tablet is very plasticky. It does feel nicely balanced whichever hand you choose to hold it with.
Overall, whilst the design is in fact quite good it still feels like it is missing a little flair, just something that announced itself and shouts "Here I am"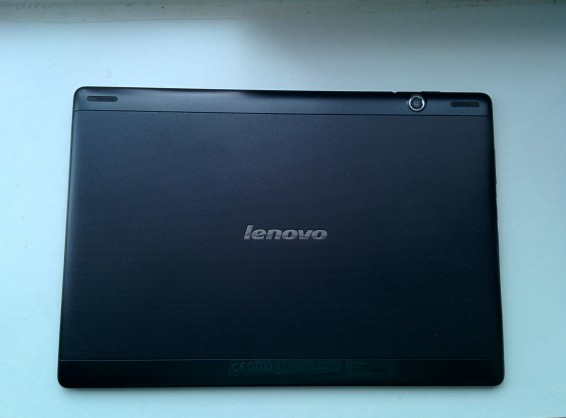 Hardware
Processor MTK 8125 Quad Core ARM Cortex A7 1.2GHz
Android 4.2
10.1" IPS LCD display 1200 x 800
16GB Internal memory, 12GB usable
1GB RAM
Wireless B/G/N
6350mAh battery
0.3MP Front camera
5MP Rear camera
Bluetooth 4.0
MicroHDMI out
MicroSD card slot
Whilst the processor is a capable quad core 1.2GHz offering there does feel a slight lag when navigating and launching apps which really shouldn't happen in todays world and at only 1GB it feels as though memory has been skimped on too.
One thing that is good is the battery. Life is quoted at 9 hours and to be fair it is not far away. A full days usage is more than doable between charges and standby seems to last forever.
Now for my biggest sticking point – the display.
Top end devices are full of full HD screens. Beautiful 1280×1024 displays that show off wonderful imagery and films to their full potential. There is however none of that shenanigans here. A 1200×800 display may well be ok on a budget 7" tablet but on a 10.1" tablet it simply doesn't cut the mustard. Whilst viewing angles are good and colour is acceptable, the image often appears fuzzy and certainly not pinsharp like many of today's screens.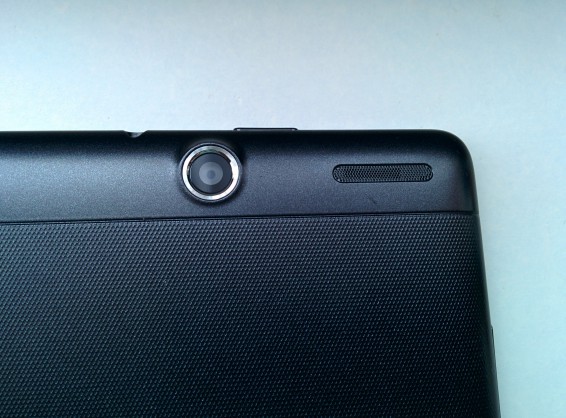 Camera
We've all seen it. Those strange people at the Olympics or other sporting event, recording on their iPads. We've all pretty much thought how silly they look too. Let's face it, a tablet is not an imaging device. It never has been and never will be. As would be expected, the camera on the Lenovo S6000 is passable but nothing more.
With no flash it obviously struggles in low or poor light, the shutter sound cannot be turned off, even with the device on silent. There is an HDR mode, face beauty mode, panorama mode and a multi-angle view mode which is a kind of wrap around image.



The rest
The Lenovo S6000 runs Android 4.2 in a format that is not too far from stock. There are several bundled apps, some good and some unnecessary. Kingsoft Office is a good inclusion, Norton Mobile not so. Evernote is always welcomed and the inclusion of ES File explorer is also good. The real issue is not so much with the S6000 but with Android on a 10" tablet. It simply doesn't look good or even right. There is acres of empty space on the app drawer, whilst the core apps are tablet optimised the lack of other tablet apps is ridiculous, and for this reason the Lenovo suffers.
Sound quality is good. Whilst it is not Dolby stereo it is certainly loud enough and of a high enough quality to comfortably watch a film or listen to music. Wireless performance is good too, living in a Victorian house with thick walls plays havoc with wi-fi signals but the Lenovo performed admirably in all rooms.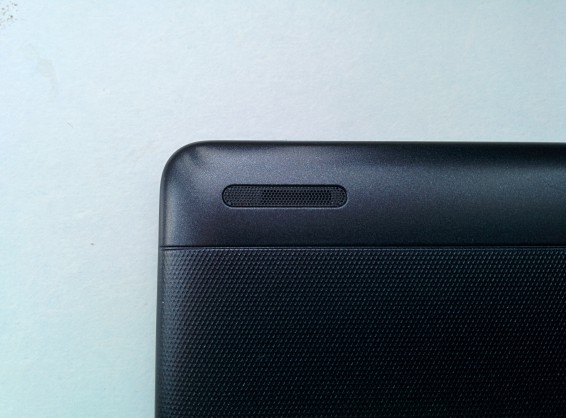 Conclusion
I'm not too sure what Lenovo were aiming for with the S6000. The price point of £200 makes it a budget tablet but there are some good specifications onboard. Cuts have obviously been made to the display in order to hit the price however I'd rather pay a little more and have a better screen. Some of the bundled software is good but the rest is really not needed and whilst the OS copes I can't help feeling that a little more memory would have helped immensely. I started by saying that a decent 10" Android powered tablet is impossible to find and unfortunately the Lenovo S6000 does little to change that opinion.
The Lenovo S6000 is availabel for £199.99 from Lenovo.com