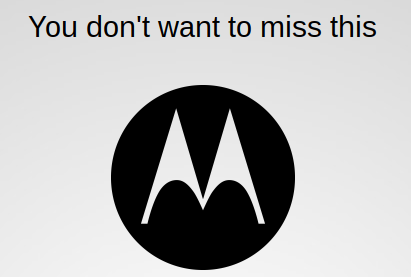 Lenovo told us to head to their Tech World event and watch the keynote. It's happening live, right now in Silicon Valley and, during the second hour (scheduled to be 7PM BST here in the UK), they'll be making a big announcement involving Moto.
What is that announcement? Well, we know that Lenovo have something up their sleeve which involves Project Tango. That, as you may or may not know, is a way to give your mobile the ability to know where it is and how it moves through space. Clever stuff and, if our guesses are right, you're about to see the world's first Project Tango-enabled smartphone.
Will this make AR and VR as pervasive as GPS? Or will we be seeing a concept product that won't actually ever hit the shops? Come and watch with us friends.