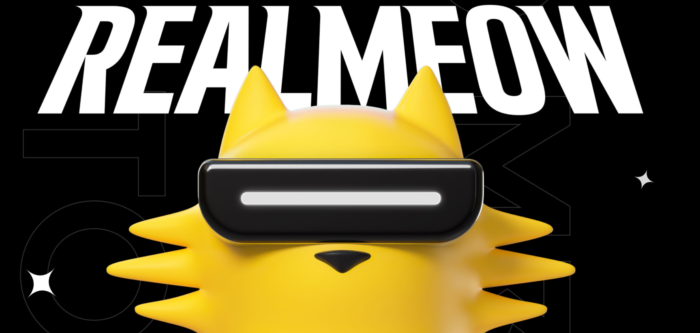 Honestly. Where do I start with this? I'll start typing and see how far we go. It's from the boys at Realme. I've got the Realme 7 5G on test right now and, let me tell you, it's impressed me quite a bit considering the £279 price-tag.
Anyhoo, as part of their brand identity and to make their phones more appealing, they've worked with Mark Walsh, he from Pixar's Finding Nemo no less. The result is a character called "Realmeow", who's now been appointed as the Realme "Chief Trendsetting Officer"…
The designer toy represents the Realme "Dare to Leap" spirit, making "trendsetting culture accessible to everyone".
Realme tell us …
Realmeow is of bold and street-style design. It is independent, breakthrough, fearless and agile. What's more, its design is inspired by the cat.



The yellow cat wears black sun glasses which can transform any object with just a glance. Apparently Realmeow likes fried chicken and pizza. He's also good at skating and hip-hop dancing.
OK. I got there. I got to the end of the article. I think I'm going mad. Head here for more information, although I couldn't find a way of buying this "designer toy" anywhere at the time of writing.