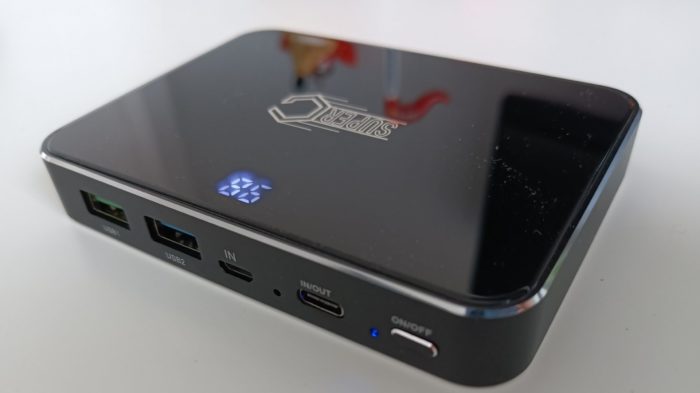 Some three years ago I took a tour to the far-reaches of the Mobile World Congress. Back in Hall 8 we stumbled across something called "graphene" and didn't really know a great deal about it. Now, though, we have a high-quality portable charger with a graphene composite battery inside.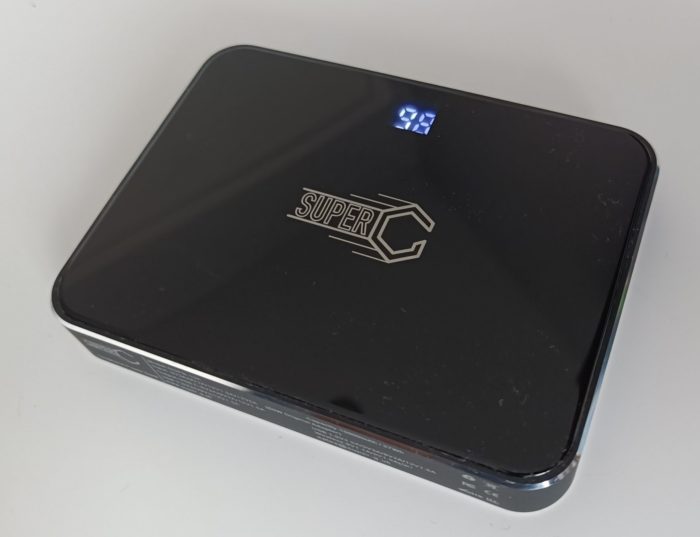 Featuring a beautifully shiny tempered glass top and bottom, this has an equally lovely aluminium shell.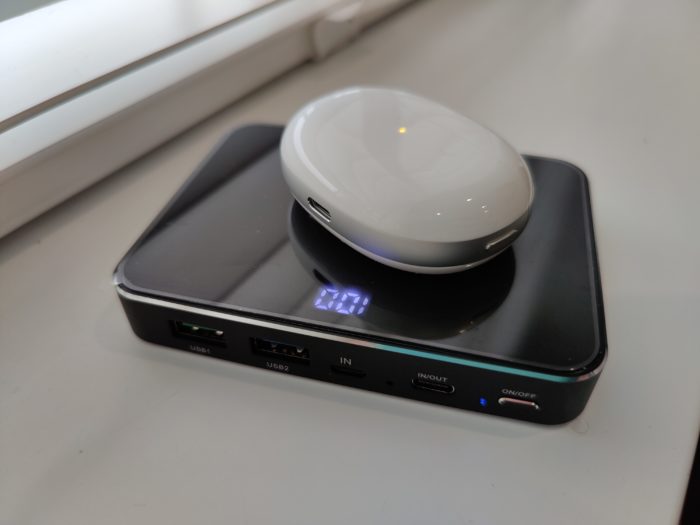 First up, and out of the box you do notice how heavy this is – 400 grams is quite noticeable but you're at least going to notice it's in your pocket and you won't lose it. The specs in the box seem to suggest 250 grams for the 10,000 mAh model and 400 grams for the 20,000 mAh model. I've got the 10,000 mAh model here and that actually weighed in at around 350 grams so… errmmm… Yeah, it's a bit weighty.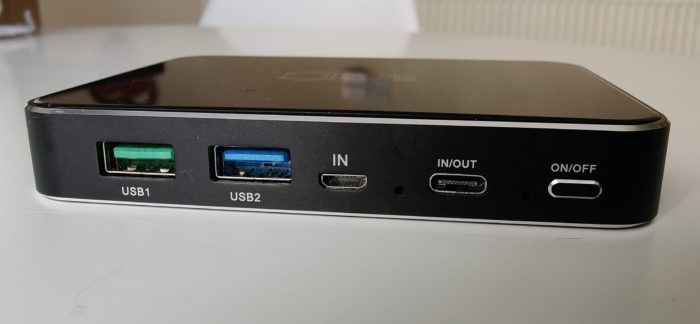 That all said, it oozes quality. This isn't one of those portable chargers that'll just start falling apart after a year or two. It's properly put together and, as you'll see from the video below, I kept the protective plastic on the glass..
Although there's details on the power delivered by each power, I did some checks and got the full 2A charge from the two main USB power sockets. The USB-C provided the same. The wireless will do up to 1.5A.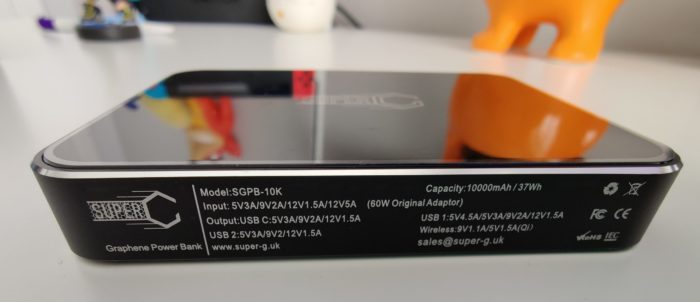 To operate, you tap the on / off button on the side. For wireless devices you'll activate the wireless charging this way too. If you're using wireless charging, just wait for the blue LED to illuminate, then place your phone, headphones or other wireless gadget onto the "Super G" logo. The blue LED will then flash to indicate that it's charging.
The wireless charging does appear to use more power, and the makers advise using a cable if you can as it's more efficient. There's a USB-to-USB Type-C cable in the box along with that USB Type-C power adaptor. The wall charger is a full 60W 12V output and, at 6A, will charge the Super-G Powerbank very quickly indeed.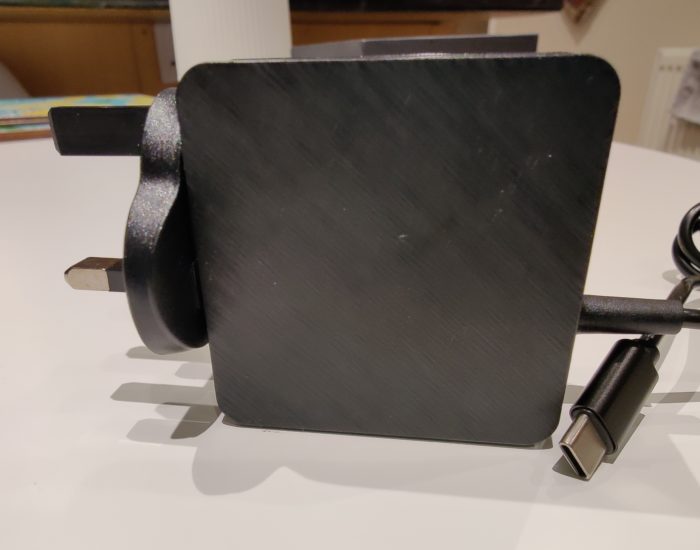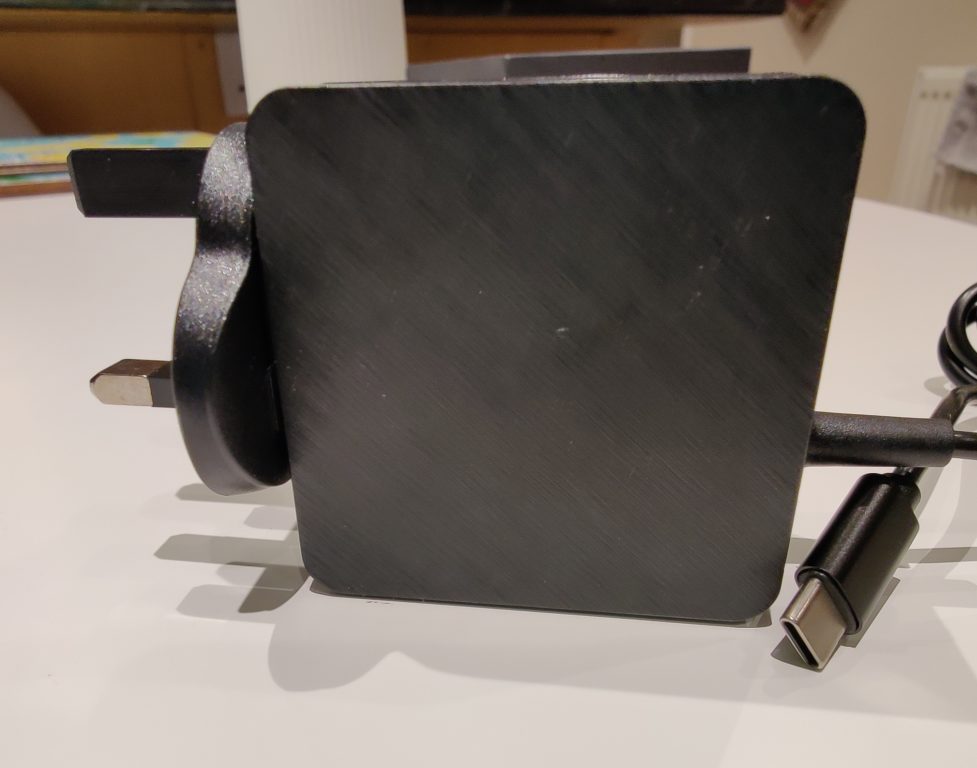 Ideal for use on business or social trips, or just to keep in your bag for that moment when your phone is about to go flat, this is a seriously smart portable charger with a clear LED screen and the very latest graphene battery technology. Not only that but it looks lovely too. A great design and a simple operation.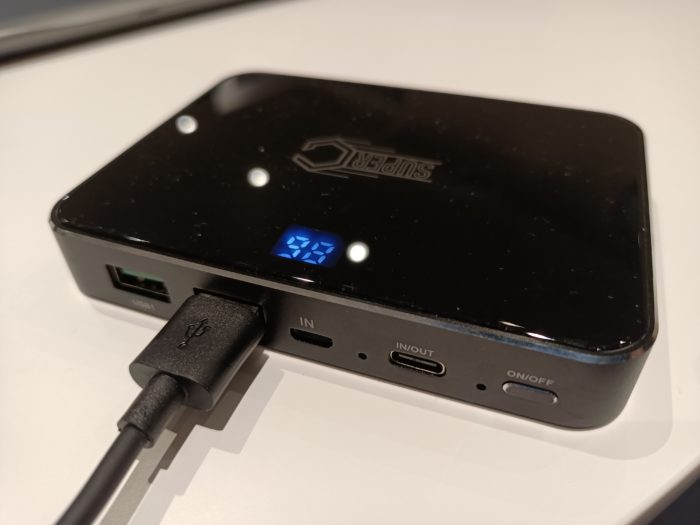 It's a smidgen heavy and is a little expensive too, but I really couldn't find anything serious to criticise and it looked stunning on the desk at home. All of that and you can just feel the quality of the thing. Really top-notch this.
As for that price though, we should point out that this is very competitive when compared to other graphene powerbanks on the market. Compared to regular powerbanks, this newer technology will attract an additional cost, but you do get a long life unit with rapid charging.
Get yours from PGP Products. This 10,000mAh charger is £84.50 and the larger 20,000mAh unit is £99.50.
They will provide up to 1,000 device charges and you can charge them from the mains (with the supplied charger) in no time at all – just an hour for the 10,000mAh unit or two hours for the 20,000 mAh model.
Super-G Powerbank Review
Fairly weighty and a little pricey, but top-class material, design and charging. Easy to use, quick to recharge and wireless charging too.
90