Where do I start really? This is a game that got people talking. Sure, it didn't always gain positive comments, but it lit the social media candle and soon turned into a bonfire. It's become the most popular app so far this year, but has now been taken off-line.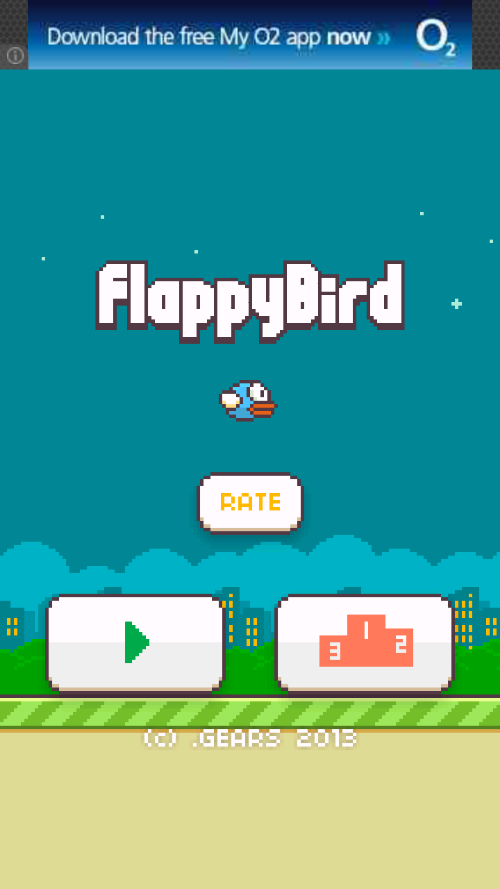 This wasn't created by a large games company. This was an addictive / annoying / difficult yet deceptively simple game made by just one guy – Dong Nguyen.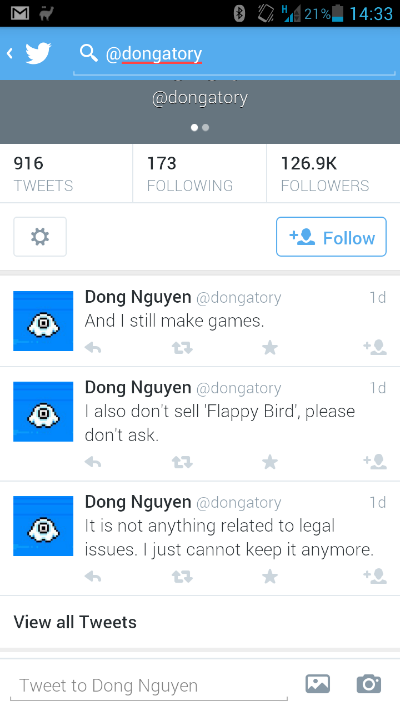 His decision to pull the game, and announce its demise a full day before the removal from app stores, could either be seen as a clever marketing trick or perhaps a way to side-step possible lawsuits from the likes of Nintendo. Dong has discounted the latter, stating that there are no legal issues. He's also not looking to sell the game.
Flappy Bird has been downloaded more than 50 million times since it appeared last May, so the removal has confused many.
The reasoning behind the decision isn't clear to anyone but Dong himself. Perhaps he just couldn't take any more bad feedback from those who'd become annoyed at the difficulty of the game. I'd already mentioned some of the comments he was everything, but to be honest it was just the tip of the iceberg. Some tweets were filled with rage, swearing and insults, and this is all getting received by an active coder and Twitter user.
News stories are popping up around the web and in mainstream media pointing to the trucks of money he's apparently made from this game on the relatively short period it's been available. These calculations are wild fantasies that have probably been calculated just to create good headlines.
I don't think he's made anywhere the supposed £30,000 in ad revenue, and I'll tell you why..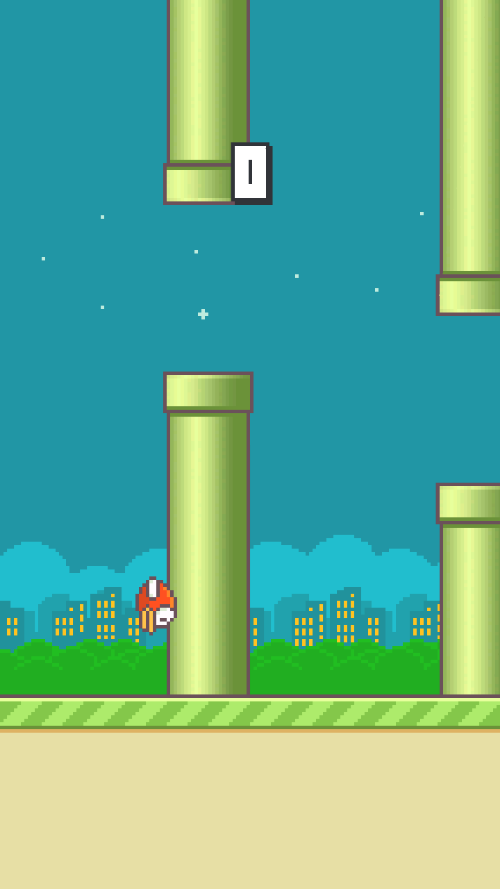 Look at the other popular and free games out there and you've got to wonder what's wrong with the gaming world. Most free games are specifically designed to allow the gamer to get hooked, and to appear deceptively easy to play. This is where Flappy Bird ticked the boxes, but it's where the similarities end. Most popular games let you progress steadily into a game, only to hit you with a seemingly impossible stage or level which you can't seem to get past.
I won't name them, but you'll probably have a free game on your phone like this. It'll get you hooked in then, when you get stuck, there will be an in-app purchase to help you out. It can take many forms – additional coins, extra lives, more stars, a weapons pack etc. They're all quick-fixes and they have the possibility of generating a lot of income for the developer.
The way games are developed is changing. Some popular games are being re-made or ported across to mobile platforms with their gameplay altered. Certain aspects are changed to make the first levels easier and to make you use those precious stars or coins quicker. It's only when a later level appears and requires additional coins / stars that you realise you must choose whether to start again or to buy your way out of the problem.
Are the developers the only ones to blame for this change in behaviour though?
Android users are especially fond of free apps and free games. A game in the Google Play store with a price of £2.99 is going to be downloaded a lot less than a free version featuring an in-app purchase that you'll find hard to avoid. So perhaps the blame should be equally shared in these instances, and perhaps the developer of Flappy Bird missed a trick by not adding an in-app purchase to make his game a tad easier? Maybe, just maybe, this is what Flappy Bird 2 will include?
For the rest of us, it could be a very brief money-making opportunity, as people are selling phones and tablets at inflated prices just because Flappy Bird is installed.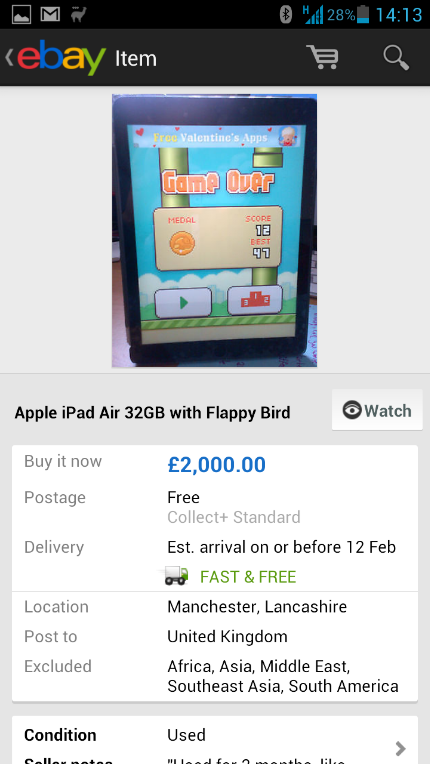 Worse still, and despite the presence of many Flappy Bird APKs on the internet, some are selling the APK via eBay..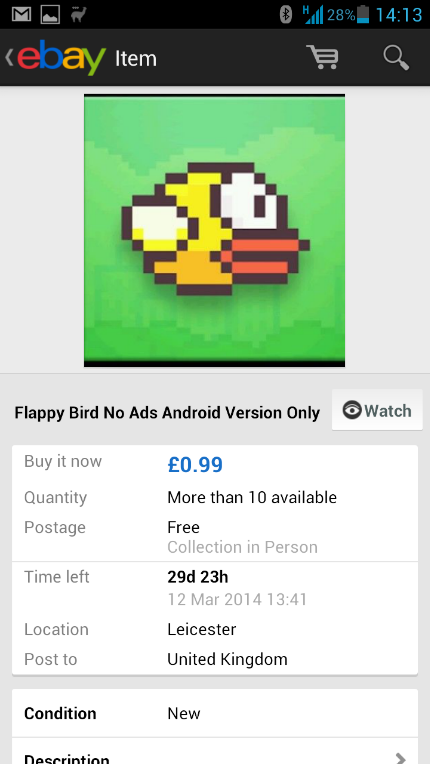 Your thoughts?