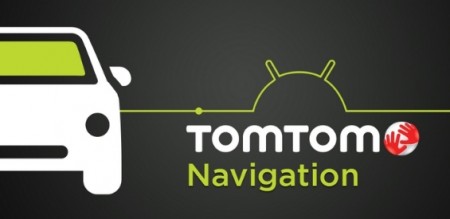 I have always been a fan of TomTom, ever since I used it on my T-Mobile Vario..yes, it was a few years ago. I am disappointed about the length of time it has taken for TomTom to come to Android, iOS has had it since August 2009!
Given the time that it has taken, you would expect it to be amazing; well, let's find out.
The app currently only runs on devices with a screen resolution of up to 800×480 or 854×480, which rules out the latest handsets, including the Samsung Galaxy S3. Hopefully TomTom are working on this to allow more handsets. Fortunatly, I have a Galaxy S2, which is supported. So, lets crack on with the review.
The installation:
The app is available in a raft of options, depending on which map area you want to access. The price of each of the apps varies too, again depending on the map area.
I went for TomTom Europe, which comes in at £49.99 (western europe is £39.99), and a map download size of 3.4gb! The price is pretty steep when you compare it to the copilot offering at £29.99, or Navigon at £37.37.
When you run the app the first time after installation, you will be prompted to download the map data. You need to be on wifi for this. Now my home broadband isn't great, but I normally get 4mbps, and at that speed, the maps still took 3 hours to download. I guess the TomTom servers are busy! A word of warning, don't cancel the map download or move out of range of your wireless network. The download will be stopped, and the data deleted, there is no resume!
The user interface:
It is really pretty, the icons are nice and chunky. You are presented with 6 icons on each menu screen, large enough to be selected by even the largest of fingers.
Tap on the map screen to bring up the main menu: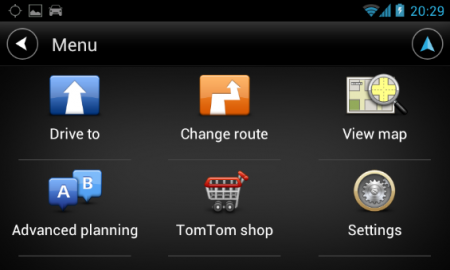 The icons are fairly self explanatory; 'Drive to' allows you to enter your destination by selecting one of the options below.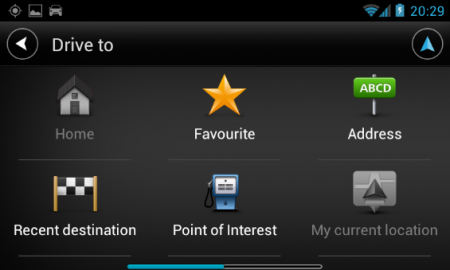 The address option allows search by City/Road or full postcode.
There is a 'local search' option also, this allows you to free type something you are looking for, like Tesco or Sony Centre's.
When you have decided where you want to go, you are shown the proposed route, and given the option to change the route to avoid certain roads or road blocks or to calculate an alternative. If you don't want to change anything, hit 'Go'.
You are then taken to the map screen. With the screen horizontal, the map is on the left hand side, and on the right there is current speed at the top, ETA, travel time and distance to destination in the middle box, and next instruction in the bottom box:

This is how the screen layout looks vertically: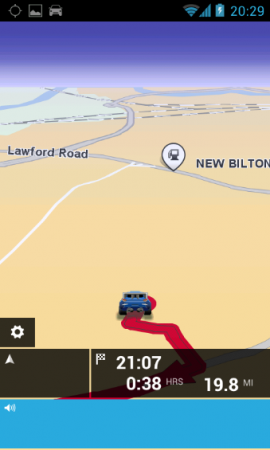 Performance:
As you would expect from any new navigation software, the maps are pretty up to date. They certainly have all the new roads in my area. Re-routing is quick, I tried straying of the proposed route, and was quickly informed to turn around, when I persisted on my route TomTom eventually figured out what I was doing, and re-routed accordingly.
Start up time from click to map is 5 seconds, which is about the same as copilot.
Extras:
If you like to know when you are approaching a 'safety camera', you will need to pay a little bit more…each month…(there is a yearly option too)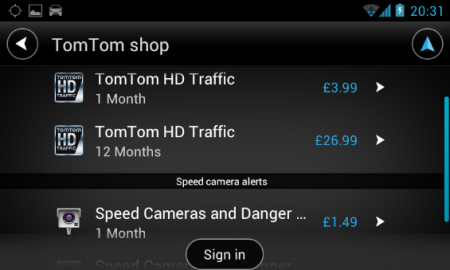 You can also subscribe to the 'live' traffic updates too, the app will then use this data to see if there is a quicker alternative route.
There is a selection of different icons you can choose to display as your vehicle, from beetles, F1 cars all in various colours: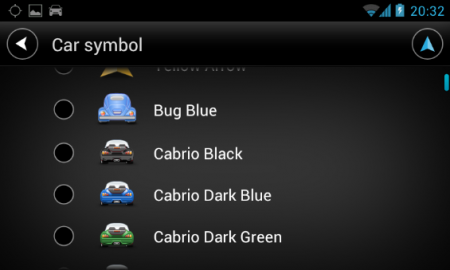 Free Navigation Apps:
The one thing that always worries me about free navigation apps, is that the vast majority of them require you to be 'online'. You could potentially lose your way, and not have a data connection to find out where you are.
Fellow CSP writer James Pearce recently reviewed 'M8 Your Local Mate' for iOS and Android here. I have had a quick play with M8, and Google Navigation, both are very good free alternatives. I particularly like the simple UI that M8 uses, instantly taking you to a search page allowing you to quickly navigate to local services.
Both M8 and Google Nav offer live traffic updates for free, M8 also offers walking directions; very useful around towns and cities.
Google Navigation does give you the option in the Maps application to allow caching of map tiles (both over wifi and 3g), so this should help with the worries of lack of data connection.
Roundup:
Overall, TomTom for Android is a good navigation program. If you are after an 'offline' Navigation solution, it has all the features you need…but I can't see how it is worth paying an additional £20 over the CoPilot program. Especially as CoPilot currently comes with 12 months 'Active Traffic' for free.
If you are happy to be online and confident in your data coverage, I would certainly recommend you take a look at M8 and Google Navigation and see how you get on.
Personally, I still feel safer in the knowledge I don't need a data connection. Especially if you are travelling abroad and using roaming data which can be expensive.
Links:
TomTom Europe
CoPilot Live Premium
M8 Your Local Mate – Android Play Store Link
M8 Your Local Mate – Apple Appstore Link
Google Maps for Android
Please feel free to ask any questions, and I will try and answer them for you.