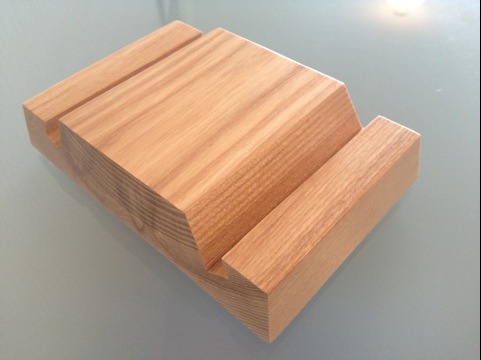 If you're anything like me, sometimes you want somewhere to put your iPad when it doesn't need to be in your hand. I'm always concerned if I lay it down somewhere that the back will get scratched or it'll get knocked over. Both of those problems are solved with the WoodPad.
The WoodPad is an iPad stand made from, as the name suggests, wood. The first thing that struck me when opening the packaging was how well made it feels. The WoodPad has clearly been crafted with a lot of care and attention and not something that's just been knocked up in a woodwork class. The stand is very smooth to the touch and doesn't have any rough edges. You won't be getting splinters from it, that's for sure. The WoodPad comes in a variety of wood types, my review model was Ash.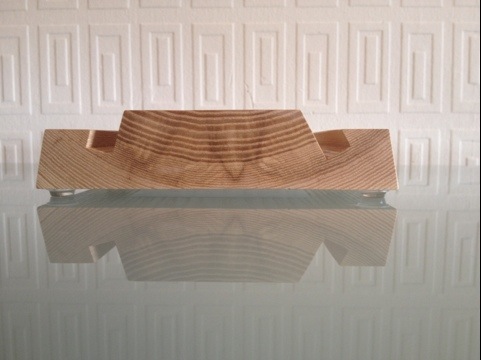 On the bottom are 4 rubber feet which do a good job of not letting the WoodPad slide around on a desk or table. I needed a reasonable amount of force when pushing it from the side to get it to move.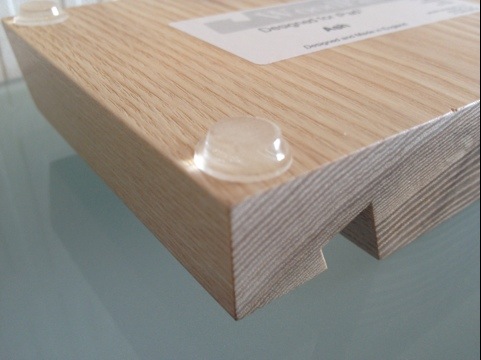 There are 2 grooves in the WoodPad to hold the iPad in place. The 15 degree angle is good for displaying pictures in photoframe mode and would be handy for using as a bedside display using one of the many apps available as you can still plug the device in at the same time. The 26 degree angle is useful for watching movies, typing on a keyboard or anything where the steeper angle feels a little too far forward. I have been using it beside the couch for displaying my twitter timeline and also when typing this review. The iPad can be placed into both the grooves in either portrait or landscape and it feels secure. There is no wobbling when in use and it would need a good shove for the iPad and WoodPad combo to be knocked over.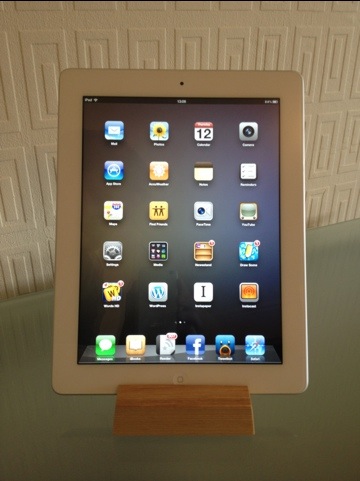 I really like the WoodPad. It feels very high quality and well made, it has a classy and traditional feel about it. I would recommend this to anyone who is looking for somewhere to keep their iPad, like a desk or bedside. If your interested in finding out more on how it's made, the WoodPad website has an excellent video showing the manufacturing process. They also make a similar dock for the iPhone if you're looking for something that matches. At £20 I consider this to be a bargain in comparison to other iPad stands which don't have anywhere near the character.
If you have any questions about the product or my review then feel free to ask in the comments below or on Twitter @chunkygeek. I have also included some additional photos below.
WoodPad Site