More of a affordable activity tracker, than a smartwatch.

Good Points :
Low Price.
Amazing Battery Life.
Waterproof design.
Instant messaging and reminder alerts.
Lightweight and slim.
Good array of health sensors.
Easy setup.
Bad points :
No GPS.
Screen dim in direct sunlight.
No link to Google Fit.
Looking very similar to another smartwatch, the Xplora XMOVE is not be considered to be a smartwatch as such, but what it is a basic and affordable activity tracking watch designed for families that collates the number of steps each person and applies them across a range of different sports.
Design:
Weighing in at only 32g and measuring 45 x 38 x 10 the XMOVE is so slim and lightweight I hardly noticed I was wearing it, With an IP68 rating it's water resistant to 1.5m, so it can be worn when swimming.
The 1.3-inch LCD display has a resolution of just 240 x 240 pixels. and is easy to read and colourful enough, but it's not very bright in direct sunlight. Its touchscreen works most of the time, though there's often a slight lag. A small dial on the right-hand side serves to wake the device, but spinning it does nothing
The watch band is simple silicone and all about function; it's got plenty of adjustment holes (essential for a device designed to be worn by both adults and children) and two keeper loops to stow any loose strap.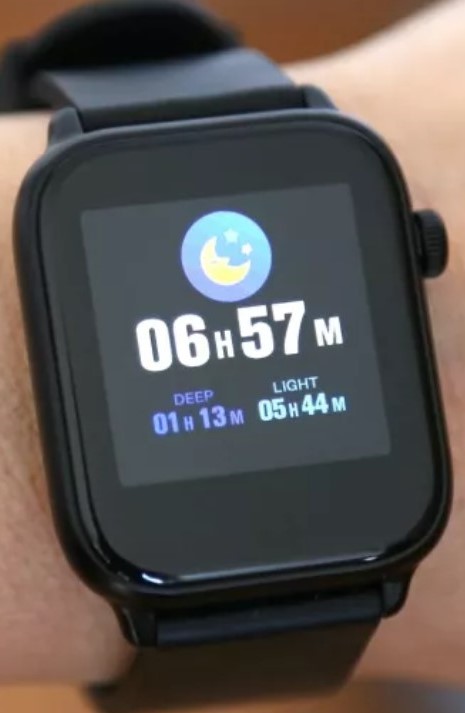 Priced at £49.99 the XMOVE's features are impressive, including seven sports modes Walking, Treadmill Walking, Running, Treadmill Running, Cycling, Climbing, & Swimming, and 3 health features including heart rate, blood oxygen levels and blood pressure ( although I don't know how accurate these are without comparison to medical recorders)
For such an inexpensive device the XMOVE did feel well built, although I wasn't convinced about it accuracy, it uses an accelerometer rather than GPS to calculate distance and this can't be calibrated, the motion sensor that supposed to wake up the display when your age your wrist was also a bit hit and miss, and there was no way to tap the screen to wake the device up.
In Use:
I found that the XMOVE is good at displaying current data, want to know how many steps you're taken today, or your current heart rate? No problem, but finding yesterdays that wasn't that easy to find out, and I couldn't find any "trends" y
That being said what it does do, it does well, the device does count your steps automatically if you go for a run you have to scroll through some 'sports' options and select 'outdoor running'. You then get a screen showing your distance run, steps taken and the number of steps per minute, along with the current duration of your run. When I measured the results from the XMOVE compared to my GPS equipped wear OS watch it did record a shorter distance.
At times I found the XMOVE was not as responsive as it could be, using the "raise to wake" only worked most of the time, and not at all if you raise the XMOVE while lying in bed. It also takes about a second and a half to light up, which feels like a long time when you're running or even when you just want to check the time. It's a similar story with touch; the XMOVE screen isn't super-responsive, I had to prod the screen a few to many times in an effort to wake it up. However, once it's woken it's possible to reliably scroll and swipe through apps and stats without much lag.
The XMOVE has a always on display showing time and date, along with icons for heart rate and steps. There's also a section for taking real-time measurements of your heart rate, blood pressure and blood/oxygen levels, all of which the results need to be taken with a pinch of salt as I couldn't test them against medical grade devices. One problem was the results didn't stay on the screen long enough before returning to the home screen.






Setup:
Setup couldn't be easier once you have downloaded the companion app it then involves scanning a QR code displayed on the device's screen, then setting up a main 'guardian' account, if you want all the families watches to sync, each device needs a profile, too, so you end up with two, which was a little confusing, so as there was only me using the device I removed the guardian account.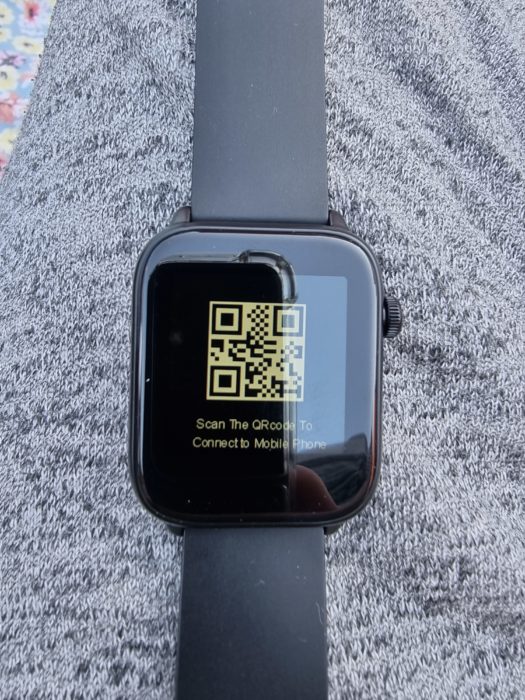 Configured via the app, the XMOVE can also show incoming messages from Facebook, WhatsApp, Instagram, LinkedIn, Skype, Outlook, Line and WeChat, as well as displaying notifications for SMS and gently vibrating when you get a call, although the text is exceptionally small for my old eyes.
The Xlpora companion app is predominately built for kids. There's nothing wrong with it per se, but it's covered in badges, virtual 'coins' and general gamification tools that, frankly, won't mean much to your average adult. The app collates the total number of steps, which convert to Xplora Coins (Xcoins) at a rate of one coin per 1,000 steps. Xcoins can be spent exclusively on digital products from Goplay, which partners with Sony PlayStation, Paramount Pictures, Warner Bros and Fox. However, during our review Goplay was available online, but not via the app.



Battery Life:
The XMOVE comes fitted with a 160mAh lithium-ion battery that Xplora state that it will last up to 10 days on standby, or five days of normal use. That proved about right in my use and it be honest it was closer to a week with normal use.
But the way the device is recharged is not the best, the watch has to be fitted inside a USB proprietary USB charging cradle, which attaches to the XMOVE magnetically, but the problem is without this cradle the XMOVE cannot be recharged.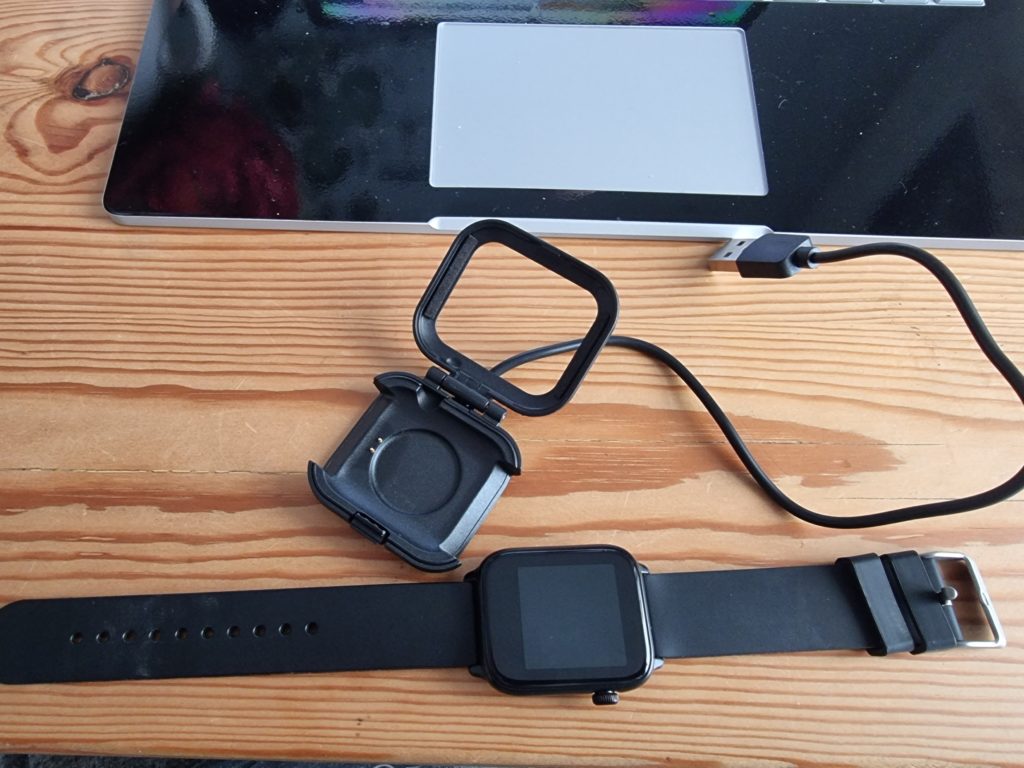 Conclusion:-
If your looking for a simple inexpensive activity tracker, that's lightweight and comfortable to wear, and waterproof for swimming, the XMOVE might just be the device. but if your after more data that you want to share with other apps Google Fit etc then maybe look elsewhere.
Xplora XMOVE review
Price
Build Quality
Features
Screen
Battery Life
Comfort
88